Thank you for joining me this week reliving my St Patrick's week from last year. If you've missed any of the posts you can catch up:
On St Patrick's Day I sent this treat for the class at daycare to share. My own rainbow ending a pot of gold.
The rainbow skewers were made up of (starting with the cloud): marshmallow, watermelon, rockmelon, pineapple, honeydew, blueberry, grape. I used a melon baller on all the fruit except for the blueberries & the grape.
I then semi-hollowed out a cob loaf to act as my 'pot of gold' and for the rainbow to stand up in
I filled it with golden corn & some edible glitter. I also popped a few chocolate gold coins in there as a special treat.
Looking for more great inspiration? I've linked this post
here
.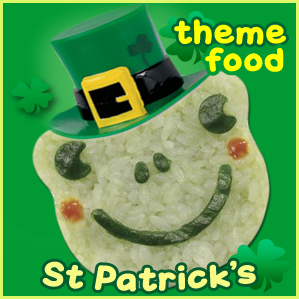 ~J
Disclosure: This is not a sponsored post. This post was written for Loving Lunches. No product was received for this post. All opinions expressed are my own, based on personal experience with the product.